Legoplast has long decided to invest its own resources and means in the production of doypacks. It's a successful packaging, which is mainly used in the food industry. In order to meet clients' needs, we were however really interested in developing a solution that could also suit other sectors like fashion, cosmetics, stationery, and large-scale distribution. We have then decided to follow new paths and to produce a packaging that could combine practicality with sustainability, a topic of interest and discussion for converting different production lines.
Doypacks™ are also known as stand-up pouches and they have a gusset's shape that allows the packaging to stay in vertical position. This characteristic is very advantageous for packaging's handling and display because it guarantees protection and visibility to products.
A choice for everyone
Doypacks' high potential and their exceptional versatility has really stimulated us to play on a wide selection of plastic materials, which are completely recyclable, and to test the newest sustainable alternatives like paper or paper combined with PLA, which is a biopolymer coming from the corn starch.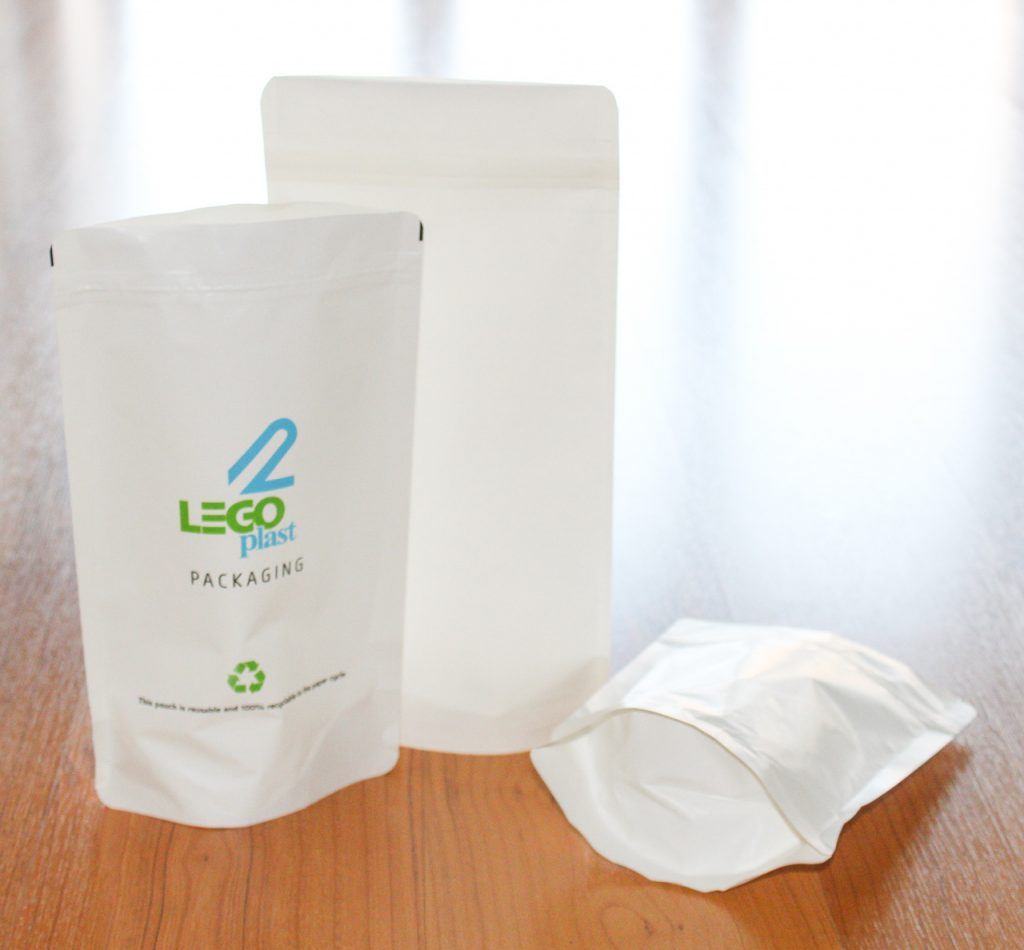 Change to green
In this way, our green line of doypacks was born. The packaging is completely recyclable in the paper cycle and it's compostable, if paper is combined with PLA. Legoplast has always favoured the quality of tailor-made products suggesting its clients many complete innovative solutions aimed at giving value to their image through different shapes and colours and at producing a practical packaging that the final consumer can reuse also after the purchase.