Case study: Travel kit packaging
Travel kit for bags and suitcases is now considered a must by travellers and people who work all day. It contains a set of oral hygiene tools and there is a growing demand for this product. For this reason, when a leading company in this sector has asked us to develop a packaging for toothbrush and toothpaste in a special shape, we were really looking forward to diving into the project. We have decided to show our client a great variety of suitable plastic materials and we have studied and developed various solutions for producing an elegant, fair packaging for a long-term use.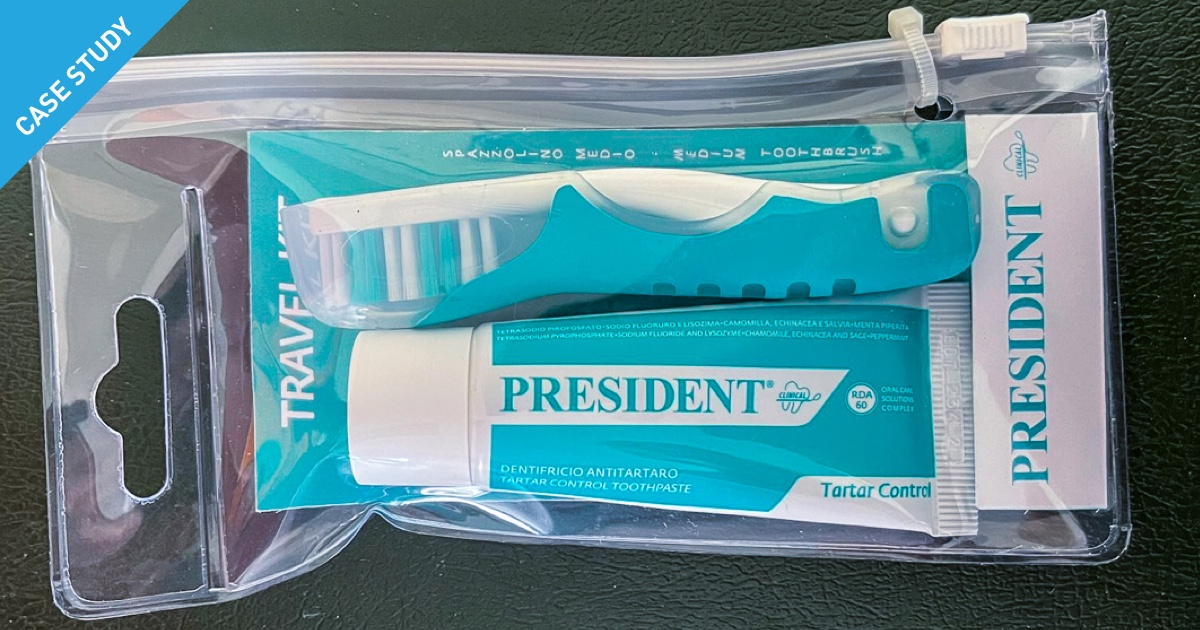 From project to Legoplast prototype
Among different proposals, the company has decided on a soft, silky, transparent material with high thickness that has been used for producing a bag with cursor.
In order to help the display in shops and stores, we have thought to add an euro hole for hanging the packaging. Furthermore, we have welded the bag under the euro hole. In this way, the articles could not move inside the bag.
As we normally do for complex packaging, we have realized a sample to test the size and then to have approval from our client.
Services that can make a difference
The company was really satisfied with the result and it has consequently ordered the packaging. In addition, the client has asked us to pack their articles inside the bag e.g., toothbrush, toothpaste, and paperboard.
We have put, moreover, a small band on the bag for sealing the packaging: therefore, the bag is hygienically ready for sale. We have also facilitated logistics in warehouses by sending goods according to client's requirements in terms of packing and labelling: we have put the requested number of boxes on a pallet and each box must have a label with product's barcode.
Following a project step by step, from creation to production stages, and providing additional services for helping our clients are the result of a process that does not end only with product selling. It allows us to establish a relationship of collaboration and mutual trust with our clients.