Preview on packaging world
During 2022 packaging fairs have finally reopened and they have outperformed expectations with their turnout of experts and specialized companies. This have meant one thing: activities have been fully restored in the packaging field. Packaging Première & PCD Milan was certainly one of the main long-awaited events: it was an exclusive fair where there were for the first time the world of luxury packaging and cosmetics together in a single place. It was an extraordinary opportunity to meet and share ideas with other people. Great international brands, packaging producers like Legoplast, and designers have met in order to develop new strategic trends, and to promote latest technologies and materials with the aim of anticipating consumer needs and placing companies better on the market.
An expected restart
The dramatic setback that coronavirus pandemic has inflicted to world economy is undeniable. However, the restart of these events has meant for many people a sort of return to normal life and it has inspired optimism. This experience has brought Legoplast great satisfaction and it has allowed us to show new products, which have been developed during this period. It was possible thanks to the resources we have always used for innovation and research of new sustainable technologies with high quality standards.
Our completely recyclable biobased solutions, the latest paper doypacks, and certified recycled plastic packaging have had great success. Many visitors were very curious about the production of biobased material: it comes from the third squeezing of sugar cane, e.g. a vegetable renewable source that is collected only after sugar production.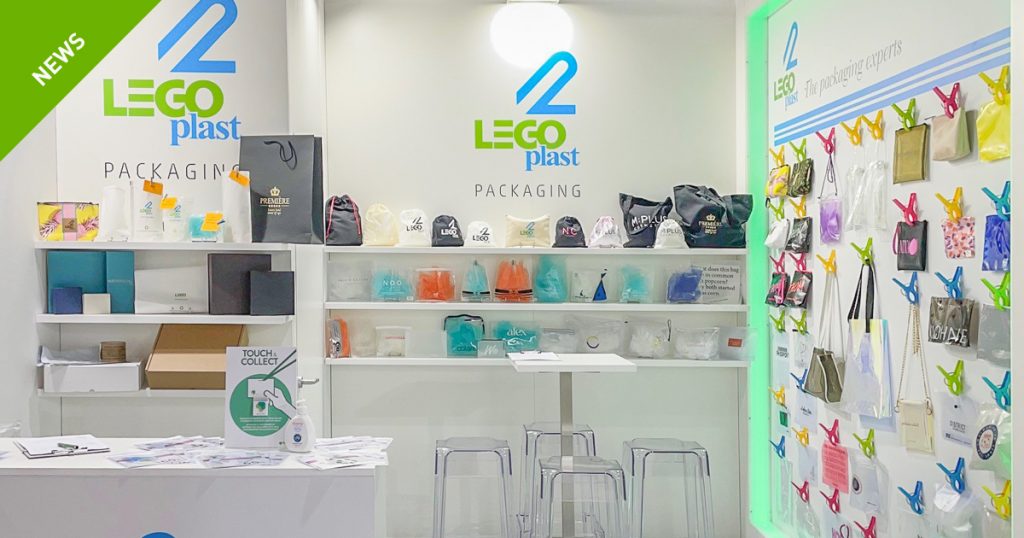 Successful solutions for a sustainable future
Our products have drawn the attention of some great brands and they have allowed us to start new collaborations with many companies, which were mainly interested in recycled plastic packaging and paper doypacks. These last bags can be combined with PLA and they become compostable. All these solutions are the proofs of our commitment to produce a green sustainable packaging with high performances.