Style in a bag
We got in touch with Dear Denier thanks to a client who has received requests to integrate its offer with completely recycled bags for lingerie. When we firstly knew this company, we were fascinated by the extraordinary willpower and determination of the founders who have turned in a few years a futurist ecologic dream in a strong productive company, which exports all over the world.
Recycling as business engine
Style, freshness and minimalist design are main characteristics of Dear Denier's leading products, e.g. tights and socks. They combine with a sustainable vision that rejects the single-use idea, where recycling is the core business. Company policy aims at supporting and supplying a chain of producers who work for environmental protection. For this reason, Dear Denier has chosen Italy and its excellent manufacturers as supply heart of recycled fabrics: nylon, elastane, wool, natural fibers, and even waste materials from other companies.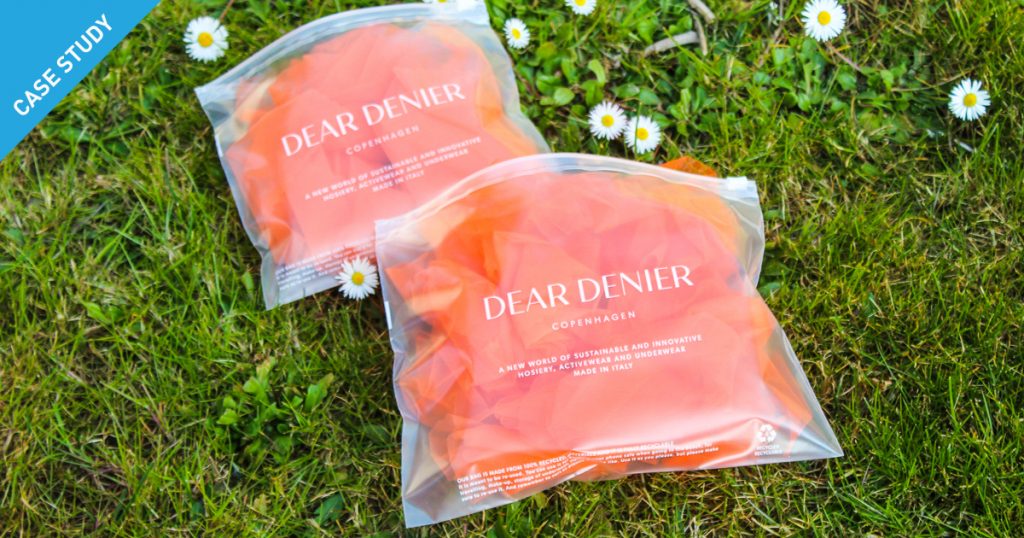 Legoplast: a deliberate choice
Dear Denier contacted us because the company was looking for a recycled plastic packaging that could highlight the articles' quality as well as maintaining the green promise to customers. Before giving a price, we sent some samples in sustainable materials with high thicknesses in order to see and test the material and to choose the closure type, e.g. grip seal or slider. In few time, slider bags have been ordered, we produced them in two different sizes and both were printed in one colour on one side.
It's a new and long-term partnership: Legoplast is supported in the research and development of newest solutions, which reflect our clients' needs and enrich our experience.